WSR Team
---
Alan Stone - Managing Director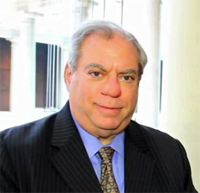 During the past 25 years, Alan Stone & Company, LLC, has become one of the top ranked investment consulting firms serving emerging companies. During his career, he has been involved in a wide variety of investor relations, investment banking, corporate finance, and merger and acquisition activities and has arranged numerous $2-$25 million financing and merger transactions for NASDAQ, AMEX, NYSE, OTC Markets and TSX listed companies. Mr. Stone was Director of the Southern California AMEX Corporate Focus and Security Analyst Forum, a private group of investment brokers, money managers, investment bankers and analysts. Alan was an analyst and assistant portfolio manager of Merrill Lynch Asset Management's $250 million high yield "corporate bond" fund. As one of the largest buyers of corporate stocks and bonds on Wall Street, Alan worked closely with the investment community's leading underwriters. Subsequently, he joined Merrill Lynch's brokerage subsidiary, engaging in brokerage and money management activities for wealthy individuals, corporations, pension funds and institutional investors. He was also associated with Thomson McKinnon Securities and Ladenburg, Thalmann in New York City, both well-established NYSE member firms. Alan holds a BS degree in Economics and Finance from the University of Pennsylvania's Wharton School and an MBA in Finance and Investments from New York University's Graduate School of Business and has completed advanced studies at the London School of Economics and UCLA. Mr. Stone is active in various community affairs in Westwood and Beverly Hills, California. Mr. Stone is an active member of the Penn Club in New York City and has served on the board of directors of the University of Pennsylvania Alumni Association of South Florida.
---
Joseph E. Jones - Original Founder
Mr. Jones started his CFA career analyzing thousands of securities at Standard & Poor's. He later became a star analyst at a prominent major bracket investment bank, Brown Brothers, Harriman. Next, he spent ten years serving as the Director of Research of the American Stock Exchange and subsequently build WallStreet Research into a major brand name followed by brokerage firms and institutions across America.
---
Steve J. Pollack - Director
Mr. Pollack retired from Morgan Stanley as a First Vice President and Financial Advisor in New York City, after a twenty five year career with the firm. Prior to joining Morgan Stanley, Mr. Pollack for seventeen years was a Vice President at Drexel Burnham Lambert, Inc. Mr. Pollack is a graduate of the Wharton School of Finance at the University of Pennsylvania, and an active member of the Friar's Club in Manhattan and the University of Pennsylvania's alumni affairs. Mr. Pollack is also an active member of Financial Analysts and Money Managers Society (FAMMS). Stephen J. Pollack is listed in Who's Who in America, and his current biography is summarized online at www.MarquisWhosWho.net/StephenJPollack.
---
John Keffalas - Director of Western Region
Mr. Keffalas has a wealth of finance, business development, sales and marketing experience. He is active in the Southern California Investment Forum and oversees client relations in Southern California, including San Diego and Orange County. Mr. Keffalas has earned an MBA from Penn State, a JD from Syracuse University and an MS in Information Technology from California State University Fullerton.
---
Mark Vega - CTO
Mr. Vega gained his experience in the investment community working as a technical advisor to investment bankers, brokers and traders. Prior to working with WallStreet Research, Mr. Vega served as the CTO responsible for the overall technical advancement of several publicly traded companies in the energy, telecom, video and advertising sectors. Mr. Vega has more than a decade of engineering and technical management experience and has contributed to a broad range of projects that include corporate security, network infrastructure and engineering, Linux, Selinium web automation, data management and telecommunications.
---
Tytus Biniakiewicz - Director of Global Research
Mr. Biniakiewicz has worked with the firm since 1997. Prior to that, he managed investment portfolios on the Warsaw Stock Exchange in Poland and specialized in development and application of investment models based on technical analysis, publishing articles on that topic in financial newsletters in the US. In his career, he also consulted to emerging public companies, mostly in the high-tech sector, in the areas of financial and business planning and analysis, capitalization, merger & acquisitions and regulatory compliance. Mr. Biniakiewicz received his BA in Finance and Accounting from the University of Cincinnati and an MBA from Pepperdine University.
---
Paul J. Resnik - CFA, Senior Analyst
Mr. Resnik has over 35 years of experience in the investment industry. He is currently the principal of Resnik Asset Management Co., Inc. (RAMCO), a registered investment advisor providing equity portfolio management to high net worth individuals. Prior to founding RAMCO in 1995, he held executive positions in portfolio and securities analysis and investment strategy at major investment firms including Merrill Lynch, Paine Webber, E.F. Hutton, Shearson Lehman Brothers and Smith Barney. At E.F. Hutton, Mr. Resnik created the firm's Equity Research Marketing Department. In this position, he provided investment guidance to the firm's representatives and, at public seminars across the country, to individual investors. At Lehman Brothers, Mr. Resnik was a member of the highly rated Equity Research Department's Investment Policy Committee which, in addition to working with securities analysts in determining common stock investment ratings, selected the firm's well known annual "Uncommon Values" list. His professional designations include Chartered Financial Analyst and Registered Supervisory Analyst. He is a member of the CFAI.
---
Sam Kiri - CFA, ACMA, Senior Analyst
Mr. Kiri has over a decade of capital markets and asset management experience in North America and the Pacific Rim, with primary focus on Resources and Oil & Gas sectors. Mr. Kiri spent four years with Scotia Bank as a global risk manager and an international research analyst, and has also worked in the Pacific Rim as a sell side equity analyst. He was also a senior lecturer at the Professional Accountancy Training in England, training students for British Accounting examinations such as the Chartered Institute of Management Accountants. Mr. Kiri is a Visiting Professor at the University of Toronto and in the past lectured in several countries including England, the Middle East and Canada. He is also a member of the Annual reports Review Committee, Canadian Institute of Chartered Accountants and the US/International Equity Program of the Toronto CFA Society.
---
Patrick E. Mitchell - Analyst
Patrick began working with WallStreetResearch in 2014 as an analyst. He got is start in the industry as a proprietary trader for Pro Trade Securities and went on to intern at HedgeCo Securities, one of the largest firms containing hedge fund data for dissemination online. There he assisted in prime broker introduction and capital introduction for hedge fund managers. Patrick now works with a CTA managed futures fund as an analyst and trader. The fund is a diversified commodity portfolio of investments for high net worth individuals with investments focusing on flat price, seasonal/calendar spreads and relative value inter-market spreads. Mr. Mitchell also currently works as an independent consultant to emerging public companies, in the areas of financial and business strategic planning, logistics and financial analysis, as well as in the private sector in the areas of private wealth management and trading. Mr. Mitchell received a Bachelor of Science degree in Bio Health Sciences from La Sierra University and an MBA with a specialty in finance from Florida Atlantic University. Patrick completed a yearlong program earning a certificate in financial analysis as an invited member of the Financial Analyst Program at Florida Atlantic University. Mr. Mitchell is currently enrolled and working towards completion of the Certified Financial Planner (CFP) designation and the Market Technicians Association's Certified Market Technician (CMT) designation.
---
Barry Klein, Esq.
Mr. Klein is a member of Alan Stone & Company, LLC Advisory Board. Based in West Palm Beach, FL, Mr. Klein assists as general and securities counsel.
---
Gary Blum, Esq.
Mr. Blum is a member of Alan Stone & Company, LLC Advisory Board. Based in Los Angeles, CA, Mr. Blum assists as general and securities counsel on various matters.